Dear my beloved brothers and sisters,
I cant express how hot it is here! I am glad to hear that this is the hottest month here in Tamale and that after this month it will only get cooler.
Our investigators have a pattern now it seems. First we teach and teach and then they finally come to church. After church, they will read their Book of Mormon for some time and quit. Then after we get them to come to church again and prepare for baptism and everything is set, they just somehow and for some reason fall away and don't keep their commitments and they stop coming to church and answering the phone and they start to disrespect you. This has happened with 4 of our investigators. That is 4 baptisms that I would have by now but Satan is holding them firm and these people we teach cannot withstand Satan with the little knowledge that they have. It is just frustrating. I spoke to the Mission president because our chapel is a 35 minute walk from the main road and no taxi can drop them off in front of the chapel, unless they pay 10 cedis. No investigator is going to pay that and no investigator is willing to walk that distance for church especially when their regular church is super close to them. The location of this chapel is making it hard to keep the work progressing. But it is a rental and hopefully in the next 7 months there will be one built and established by the main road. That will make the work much easier.
I have come to finish 3rd Nephi and I am starting 4th Nephi today. My testimony is growing small small and it will continue to grow as I learn and search the scriptures. Gary, I like what you said in your email about that book you are reading. I could definitely use some of those Christlike attributes as could all of us. I want to share some deep doctrine with you that is in Abraham Chapter 4. You gotta read this. It talks about God's plan and how he watched over his plan until it obeyed. This means it was not just some small time and the plan did not succeed perfectly at first, but he persisted and watched the plan until it obeyed. Go and read it - it is super neat. I sometimes think that I need to watch over this area and these people until they begin to learn and obey and start to develop their life around Christ and His gospel.
Thank you both for you inspiring emails every week. The pictures look amazing and holy crap I want that barbeque pit that Sergio has. I knew the bbq thing was running though our family blood! Oh, and the lake house looks kind of cool like that, but is is not very functional! haha.
Oh and did I mention Happy 50th Mom!!!!! HAPPY FREAKIN BIRTHDAY!!!!!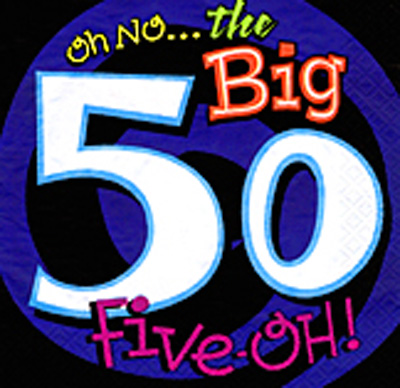 OR YOU COULD SAY THIS SINCE YOU ARE NOT OLD....
HAHAHAHAHA
Enjoy your elderly years mother! haha. Although I will admit that you do not look like any 50 year old mom that I know!
And for the reading suggestion... ah its a good idea but I only get 1 hour per day and I am trying to finish the standard works first because that is what will bring my investigators to be saved. I am glad that the fire in you has been lit and you are now excited to search the scriptures but don't let this be a seasonal fire. "Behold, do men light a candle and put it under a bushel? Nay, but on a candlestick, and it giveth
light to all that are in the house; Therefore let your light so shine before this people, that they may see your good works and glorify your Father who is in Heaven." 3rd Nephi 12:15-16 You will and can be an example to all those around you. This is for you and Gary and for all of those who do have this light burning within them. Let it shine and do not hide it.
I love you guys more than ever and even though I am suffering these tough times, I am also enjoying these times too, I know that "all things have been done in the wisdom of him who knoweth all things" so I do not worry too much as I go around preaching to these people.
Love you guys and I am glad that you are enjoying the empty nest! haha
Love your son,
Elder Corn
I take the bull by its horns.. aka I will tackle this Tamale!